Toilet Basin Vinyl covers: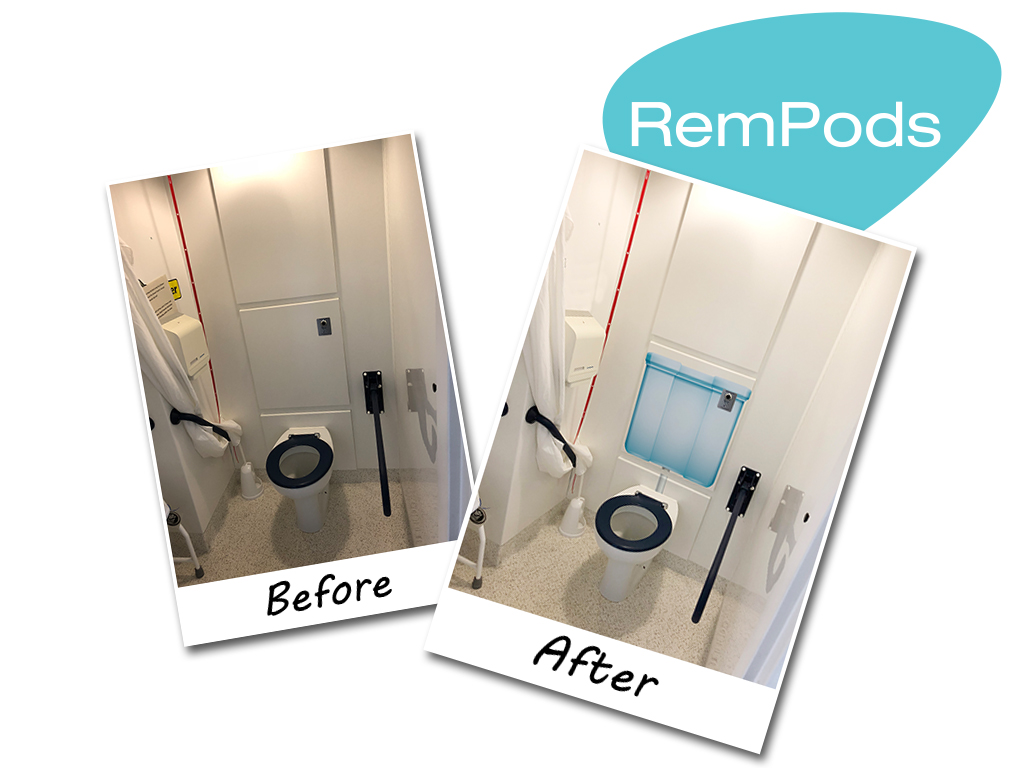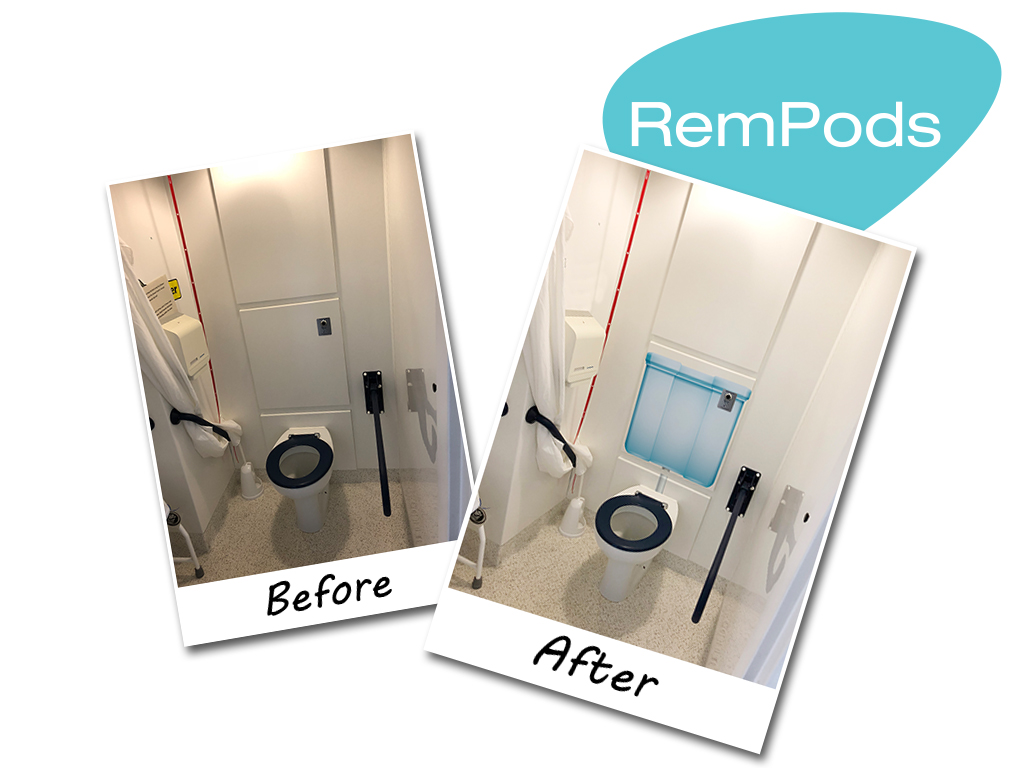 Toilet Basin Vinyl covers:
The idea is simple. At RemPods we want to make bathrooms in clinical spaces, look like Bathrooms. We want to help make residents or hospital patients, easily be able to find the toilet and to keep living independently.
Our bathroom vinyl material simply sticks on to back walls off any toilet base. Lots of colours to choose from and create the feel of a toilet basin.
We offer a fitting service for orders over 10 units. 10+ units prices start at 49.99 email for a quote. richard@rempods.co.uk